Whatnot $15 Credit Sign Up Bonus
Whatnot is a live auction app. You can bid on awesome collectors items from comic books to coins, trading cards to Funko pops. Try it out today!
---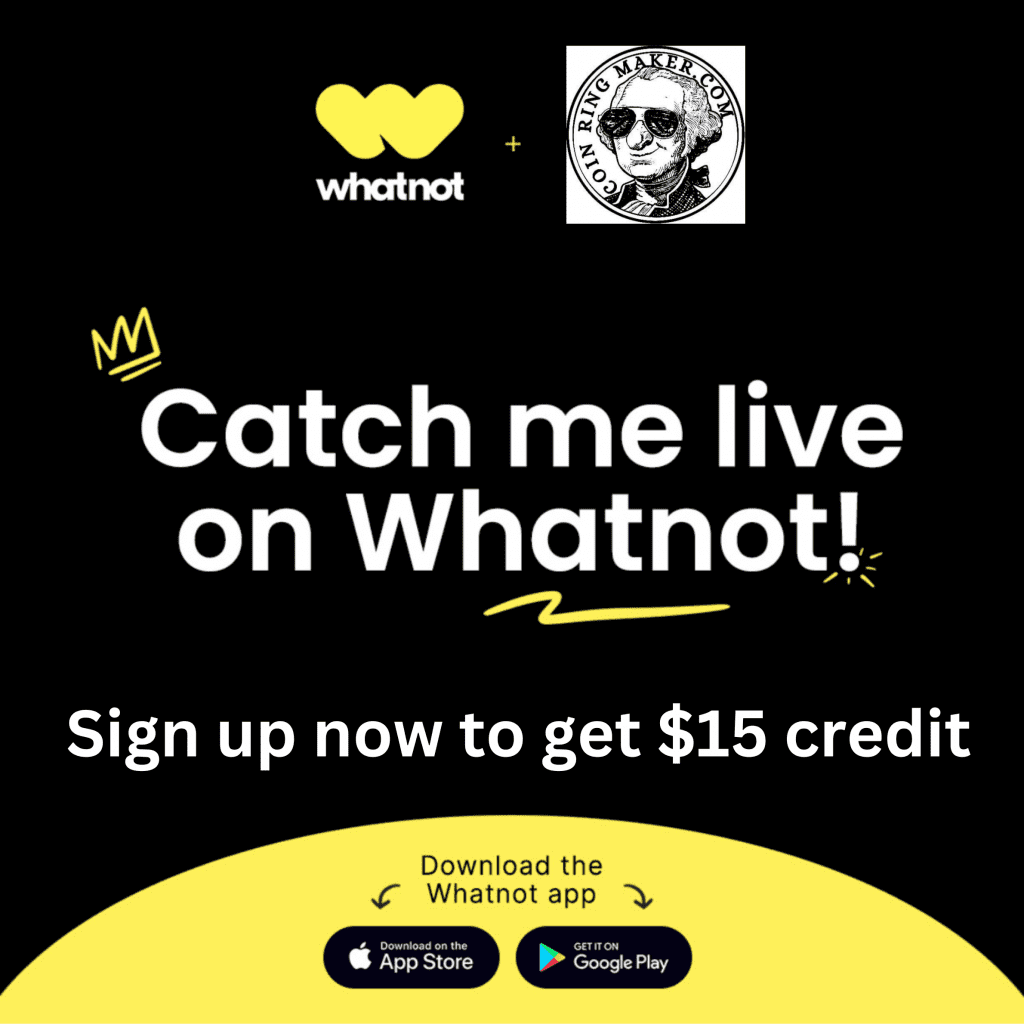 Interested in selling on Whatnot like me? Tap the link below to apply as a seller.
https://www.whatnot.com/invite/seller/coinringmaker
Tomlov Microscope Coupons
Tomlov is one of the top used electric microscopes worldwide. I really enjoy using mine to help look for coin errors but the have many applications. Tomlov has made 2 coupon codes just for my fans.
---
Ecwid Alway Free Plan
Ecwid is my favorite online store sale platform. You can set up your only store, add up to 10 listings and start selling for FREE!
10% At Coinringmaker.com
If you have made it this far you deserve a little bonus. Use the code WELCOME to save 10% off everything in the Coin Ring Maker store.